Reiki Energy Healing Treatment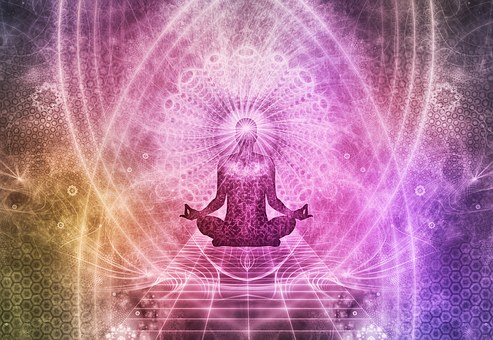 As I am a member of the Complementary & Natural Healthcare Council (CNHC) in the United Kingdom, you may check with your health insurance company whether your Reiki Treatment can be funded by your health insurance.
---
1hr Face to Face Reiki Energy Healing Treatment
@ £50.00
@ Within London Postcodes
After purchasing your session below, kindly email us to book a time for your session.
---
45 minutes Distance Reiki Energy Healing Treatment
@ £40.00
Purchase your session by clicking below
---
"Intense Relief" Program of Five Reiki Healing Treatments
(1hr Distance x5)
or
(1hr Face to Face x5)
@ £200.00
Purchase your treatment program by clicking below.
Science has already shown us that matter is not the only reality, and that there is an entire world out there, and right next to us, that cannot be perceived by our usual senses. Physicists have actually measured this 'invisible' world, and science has shown us that thoughts, feelings, emotions, energy transfer and more, all play a crucial role in understanding the makeup of our physical material world.
These concepts have tremendous implications in all fields of science, including health. Today, the mind-body connection and other healing methods like Reiki, are gradually gaining more credibility in the scientific world, and that is because countless reputable and peer-reviewed studies have proven its value.
Reiki is a natural, non-invasive healing system that works for all living things including humans, animals and plants.
It works with your Higher Self to promote health and well being of the entire physical, emotional and psychic body. It is a system of attaining and promoting wholeness of Mind, Body and Spirit. At Soulspace Healing, I connect with the universal flow of energy from the limitless source (God Force) and allow connection to the client. It is extremely powerful, yet gentle energy that can be easily passed on just by intention.
At the treatment time, all you/the client have to do is relax and let the healing energy flow. If you wish, you may want to set an intention or goal, but this is optional. It is important that you stay silently focused and not distracted for the duration of the session.
You may feel sleepy or even fall asleep. Reiki (whether Face to Face or Distance) works even if you are asleep. You may feel some sensations or movements in your body.
You may also not immediately feel anything. Whatever the case, just continue to breathe, relax and let the healing energy flow to where it needs to, where your own natural energies are depleted.
It is very important to stay well hydrated after your session to flush out toxins.
I advice that you avoid any alcohol before the treatment session to allow the healing energy to flow into your own unaltered natural state.
My intention is for you to have more love, abundance, health and harmony in mind, body and spirit in your journey. I trust that our treatment supports your transformation.
If you would like to receive Trauma Recovery Coaching along with your Reiki, please click here for more information.
Much Love & Light
Bola xoxoxo
For more information, click here for Frequently asked questions
You can also contact us here by email
Some Benefits of Reiki Energy Treatment


Activate & Accelerate natural healing energies
Rejuvenate energy levels
Relieve physical pain and trauma
Deepen relaxation and Reduce stress
Improve focus, concentration and attention
Detoxify the body and improve health
Release emotional blocks
Relief from chronic health issues
Improve sleep patterns
Increase well being and abundance
..... and much more...
Disclaimer: Reiki Energy Healing is complementary therapy. It is not meant to replace your medical treatments.
"I recently had a Reiki session with Bola. It was booked as a gift from a friend who knew I needed some healing. I had no expectations and little clue about what was involved. Bola took the time to explain the process and what I should expect. She was super caring and the session was nurturing and extremely moving. I felt such an incredible sensation through my entire body and often felt every part of me at once (very difficult to describe). The area I mentioned I was wanting treatment for felt incredibly hot when Bola placed her hands on me - although to touch it myself it was normal body temperature, so strange to me. I am still processing the whole experience, but it certainly was something I'd like to try again. Thank you Bola".
~ Liz Roberts
"Bola is a wonderful healer, one of the best that I have the privilege of meeting. Healing is a complex interplay between practice, healer and person. Bola's practice is incredibly strong. I experience it directly and immediately at a distance (Distance Reiki). Her belief in and exposition of Reiki are inspiring and make me wish I had such belief! Her compassionate personality, lively intelligence and profound life experiences mean that even if you don't believe in Reiki, you will believe in Bola!! I can't recommend enough that you try this out - even if you are the most ardent sceptic! - It is magical!"
~ Theresa Kiyota Rahman de Swiet, Artist
"I had an amazing Reiki session with Bola. Her soothing touch while channelling energy has given me a great sense of inner peace and wellbeing. I felt energised, lighter and uplifted after the treatment, filled with positive energy that stayed with me all day".
~ J.M

We appreciate your feedback and testimonials. Please use the form below xoxoxo